For the most up to date happenings at St. David's Evangelical Lutheran Church events please check the website calendar.
Please click here to read the letter from Pastor Johnson and Council President regarding the latest COVID-19 information at St. David's. Posted 5.12.21

Weekly Announcement Sheets:
Sunday School will resume Sunday, February 21st, just in time to begin our Lenten season.  Teachers are excited to welcome students back.  We are hopeful that COVID-19 closures are a thing of the past, but we must continue to ensure the health & safety of all by distancing and wearing masks.
St. David's will resume In-Person Sunday Worship Services beginning this Sunday, January 31st with services at 8:00am & 10:30am. Social distancing, masks, and contact trace form sign in sheet are still required.
Cars may also park in the lower parking lot and listen to the services from their cars at 8:00am & 10:30am.
Zoom Bible Study w/Pastor @ 6:00PM on Tuesdays

May 4, 11, 18  (No Bible Study 5/25 Memorial Day)


June 7, 14, 21 & 28

July 12, 19 & 26 (No Bible Study July 5, Independence Day Holiday)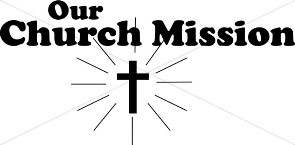 We are God's servant people with Christ-like hearts empowered by the Holy Spirit through word and Sacrament. We proclaim God's grace, love, justice, and forgiveness to all people through worship, learning, witness, service and support.
The 2021 flower chart is on the wall across from the bulletin board. The cost is $35.00 (1 vase) or $70.00 (2 vases) each Sunday. PLEASE NOTICE THE PRICE INCREASE. Fill out completely, writing for whom the flowers are given in memory of or in honor of and by whom they are given. ***Please return the white containers from the flower arrangements by Friday, so the florist can pick up.  *** On Sundays following the 1
0:30 AM service you make take the Altar flowers.  PREPAYMENT OF ALTAR FLOWERS IS NOW REQUIRED. Please take and envelope, fill it out and drop in offering plate the week before your signed-up date or call the church office with any questions .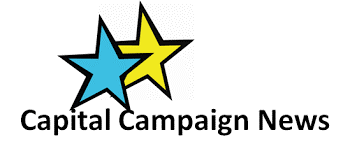 Phase 1 of the St. David's Capital Campaign is completed which included windows, lintels, sandstone sealing to prevent further damage to our building.
Phase 2 Commitment Goal of $253,000  to fund current needed repairs, nave painting & crack repairs, carpeting in nave. Carpeting in fellowship hall & contingency costs.
Phase 3  Total Goal $400,00
0  to starting funding St David's Endowment Fund for future repairs & sealing of sandstone every ten years ($40,000).
Please click HERE for Capital Campaign Commitment Form.
St. Francis Sharing & Caring Food Pantry
Thank you for your commitment to the St. Francis Sharing and Caring Food Pantry.  St David's monthly donations will be mac n cheese. Of course, we are always grateful for any food donations we receive, and if you would like to do a food drive for the food pantry, please feel free to make it for any non-perishable item.
We Need Your Help!
When someone goes to the hospital or is in need of pastoral care, please don't assume that the Pastor or church office automatically know about it.  In many situations our local hospitals do not call us to inform us of a person from St. David's Lutheran being hospitalized. In a similar way, if you read something of concern in the newspaper (the death of a relative of a member) call us 814-479-4110. We rather hear about it too many times than not at all.