For the most up to date happenings at St. David's Evangelical Lutheran Church events please check the website calendar.
Weekly Announcement Sheets (most recent up to 1 month)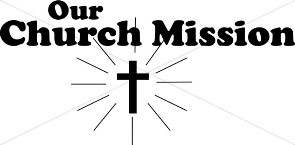 We are God's servant people with Christ-like hearts empowered by the Holy Spirit through word and Sacrament. We proclaim God's grace, love, justice, and forgiveness to all people through worship, learning, witness, service and support.
BUILDING A CULTURE OF GENEROSITY DOCUMENTS
St. Francis Sharing & Caring Food Pantry
Thank you for your commitment to the St. Francis Sharing and Caring Food Pantry.  St David's monthly donations will be mac and cheese. Of course, we are always grateful for any food donations we receive, and if you would like to do a food drive for the food pantry, please feel free to make it for any non-perishable item.
We Need Your Help!
When someone goes to the hospital or is in need of pastoral care, please don't assume that the Pastor or church office automatically know about it.  In many situations our local hospitals do not call us to inform us of a person from St. David's Lutheran being hospitalized. In a similar way, if you read something of concern in the newspaper (the death of a relative of a member) call us 814.479.4110. We rather hear about it too many times than not at all.